Music Connection: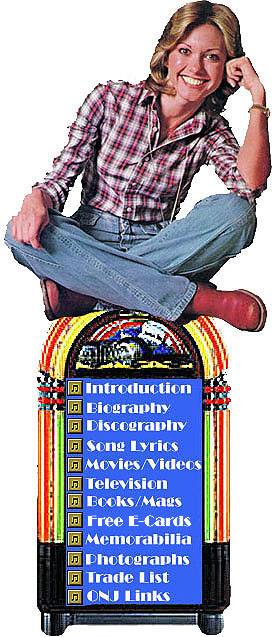 Introduction , Biography , Discography , Song Lyrics , Movies/Videos , Television Appearances ,
Books/Magazines , ONJ: Cover Girl , Memorabilia , Photographs , Links



You may vote for this site up to once per day. Thank you.


Return to the Music Connection index page.
---
Counter was provided by http://www.digits.com/ and measures hits to the original AOL splash page . The URL for the splash page has remained unchanged since the site first went online in 1996.

---
Last Updated: June 1, 2004
WebMaster: Lori A. Buck



shakesp95@aol.com
---